Mocom HD/3D Projection Screen
Solstice™ Essen
PROJECTION SCREEN
♦ 2D /HD, Passive / Active 3D Ready projection screen !
♦ Solstice™ Cost-effective version : 82″ One size
Solstice™ series projection screens from Mocomtech are ultra-high Gain optical SD/HD/3D screens designed to be perform well under any lighting condition including bright ambient lights. Innovative materials and manufaction processes used for the Solstice

projection screen

deliver 18 times higher brightness when compared to a standard matte white projection screen. The specially designed, precise lens-like curvature helps eliminate hot-spots and displays only the light from the projector while diffusing ambient light.
It comes with rigid frame, one size 82″ / 16:9 ratio.
To insure the highest quality, all screens are custom made by our highly skilled craftsmen.
► Ultra-High Gain Front Projection Screen
► HD/UHD Resolution capable
► Outstanding Color Accuracy
► Rich gradation
► High Uniformity with no hot spotting
► Fast response time
► Micro-fine diffusion lines along the scanning axis and micron sized AL particles
► High polarization retention
► Phenomenal 3D imaging and image depth
---
Specification
Model : S3D-82
Excellent for any application

Front projection screen / Rigid Screen

Gain : 18

Surface : Aluminum

Brightness Uniformity : Over 80% without hot spots

82″ One size

Ratio : 16:9 (HD)

Frame Material : Black silicon plastic (Thickness : 45mm)
---
Dimension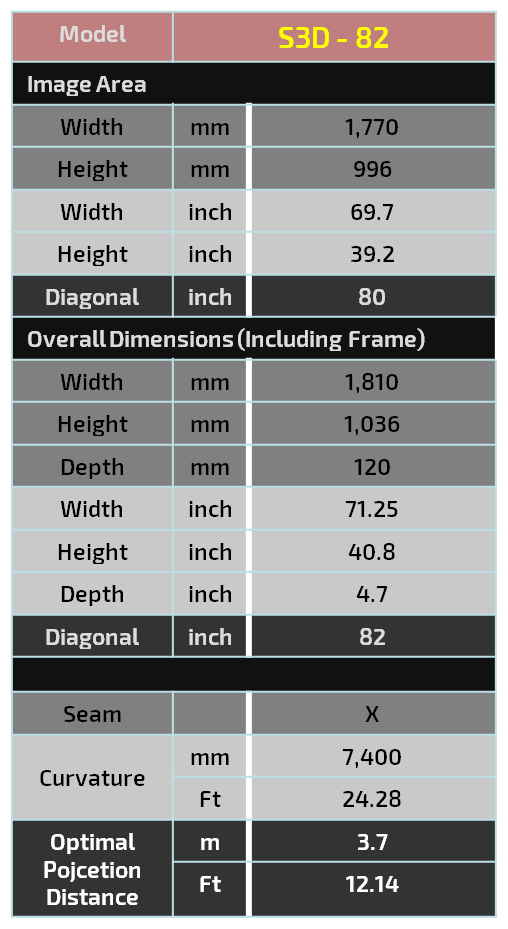 ---
Photos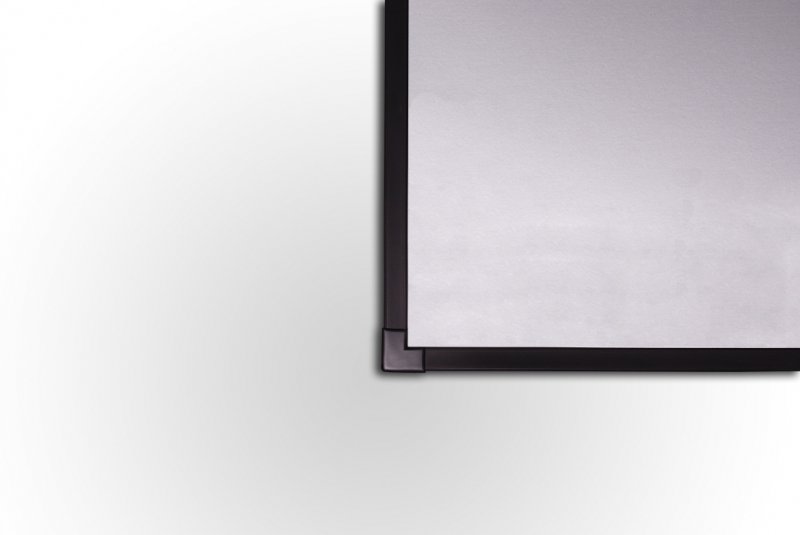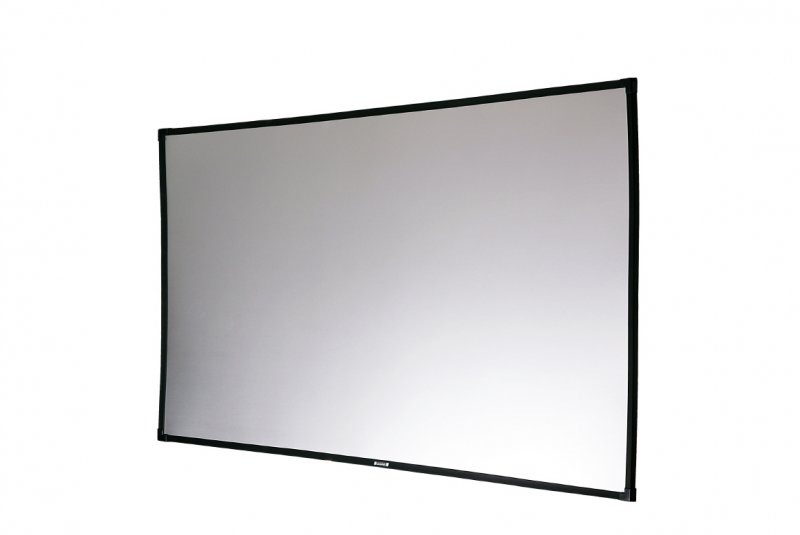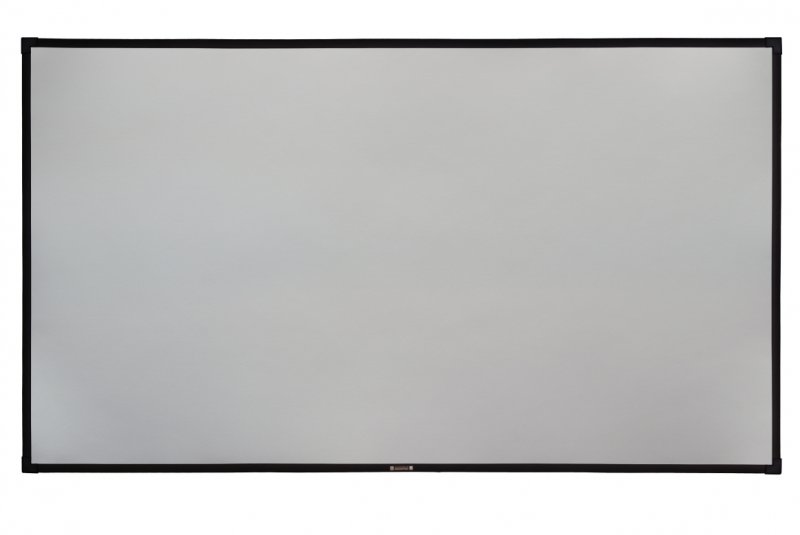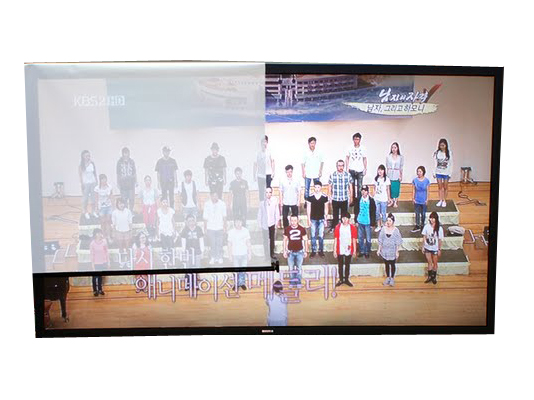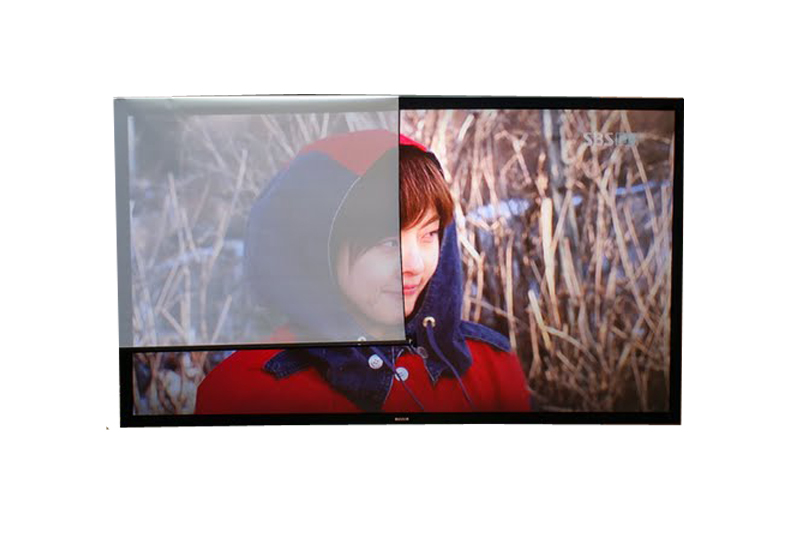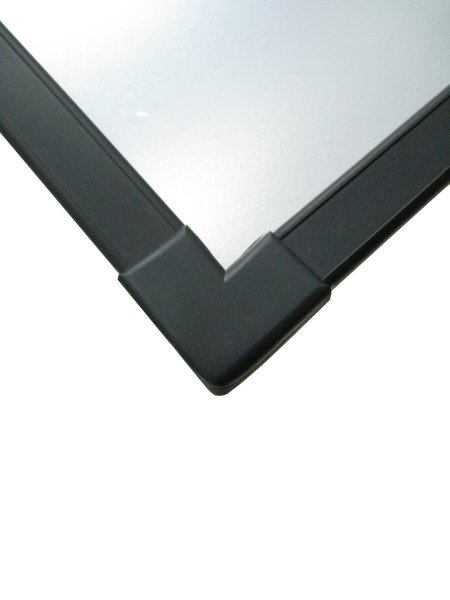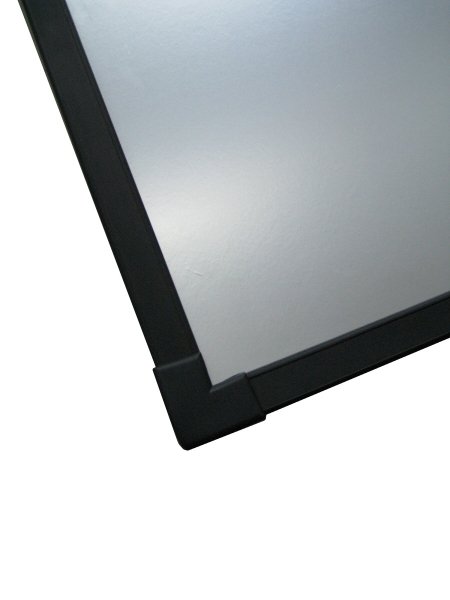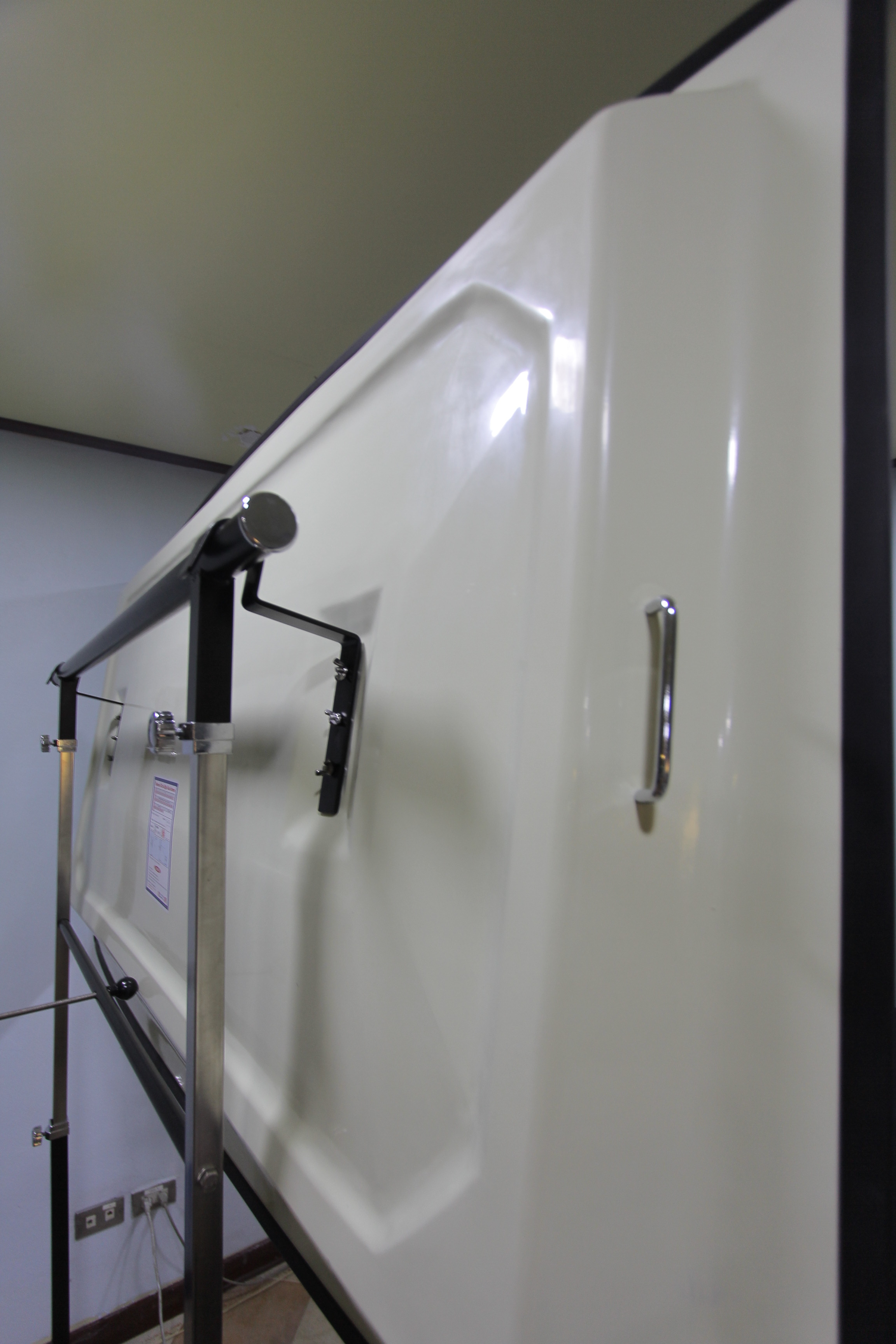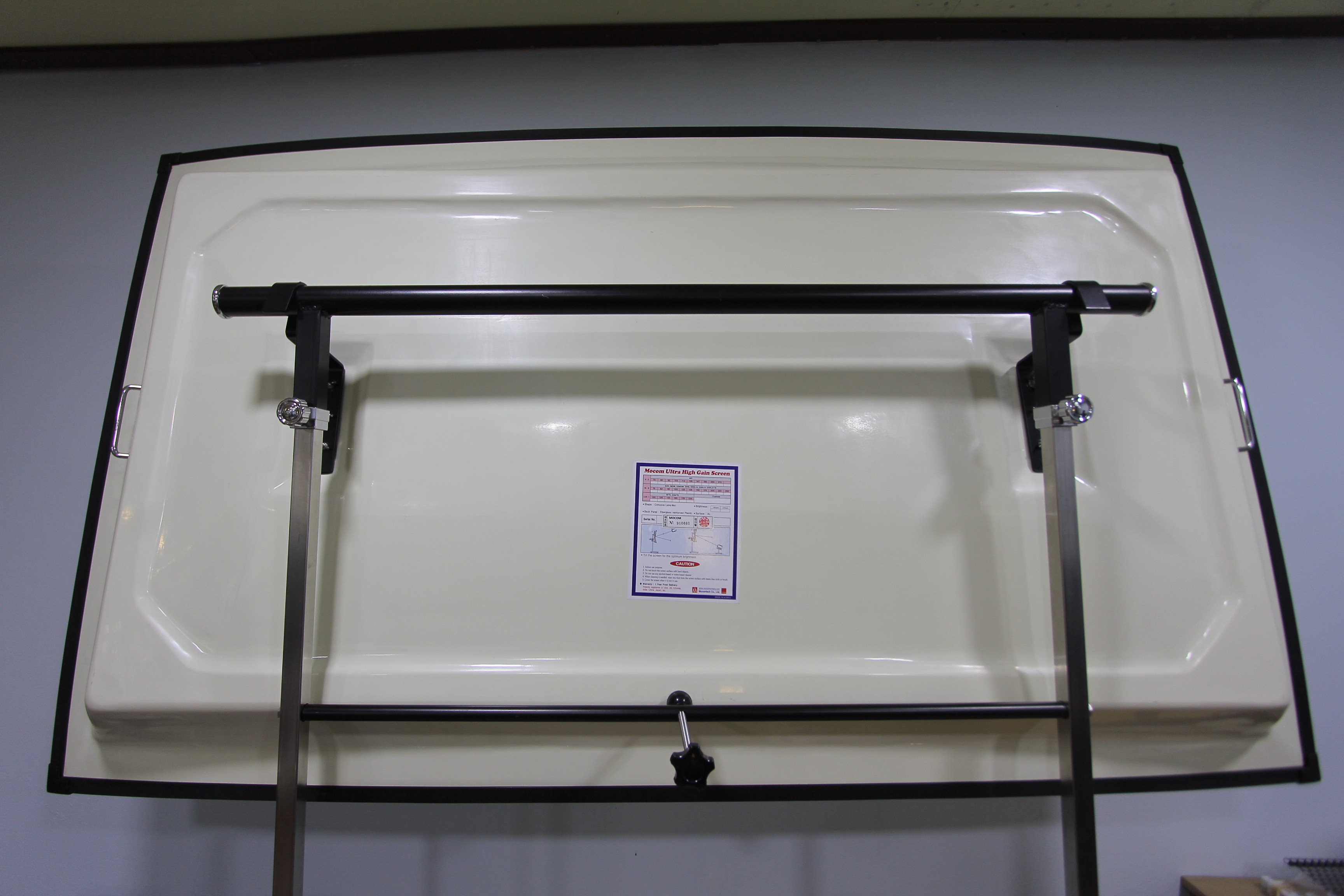 ---
Download

Solstice Essen Specification

Solstice Brochure (6p)

Solstice Brochure (2p)

Mocom Concave Projection Screen (Solstice™) Installation Guide